WV Chapter, US Lacrosse / WVSLA 2016 Organizational Meeting
Sept. 20, 2015 - 12:00 pm
Fairmont Senior High, Cafeteria (Same place as the spring meeting)
US Lacrosse Meeting, College Coaches, High School & Middle Schools Organizing for the 2016 season
PLEASE NOTE: The computer crash in April has created a lot communication problems for lacrosse in West Virginia, especially for the WVSLA and the home office. It will take time to rebuild the website with a new web editing software.
MARS HILL, NC - Mar. 31 - The Morgantown High and Capital High lacrosse teams participated in the Border Wars Classic held at Mars Hill University this past weekend. Opponents included Hendersonville, Knoxville Catholic and Asheville Empire. Capital went 2-2 and Morgantown was 3-0 for the weekend.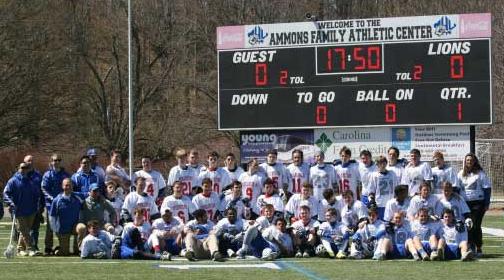 Morgantown and Capital at Mars Hill University
---
IT'S SPRING! . . . FINALLY!!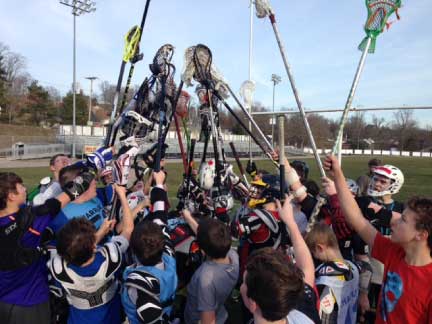 Members if the Charleston Warriors middle school team celebrate
their first outdoor practice of 2015 on Sunday
---
more LAX in WV News - SPRING 2015 - FALL 2014 - SUMMER 2014 - ARCHIVES
---
---