---
Morgantown Cougars
1995 - 1998

Boys Lacrosse

Colors: Silver and black



---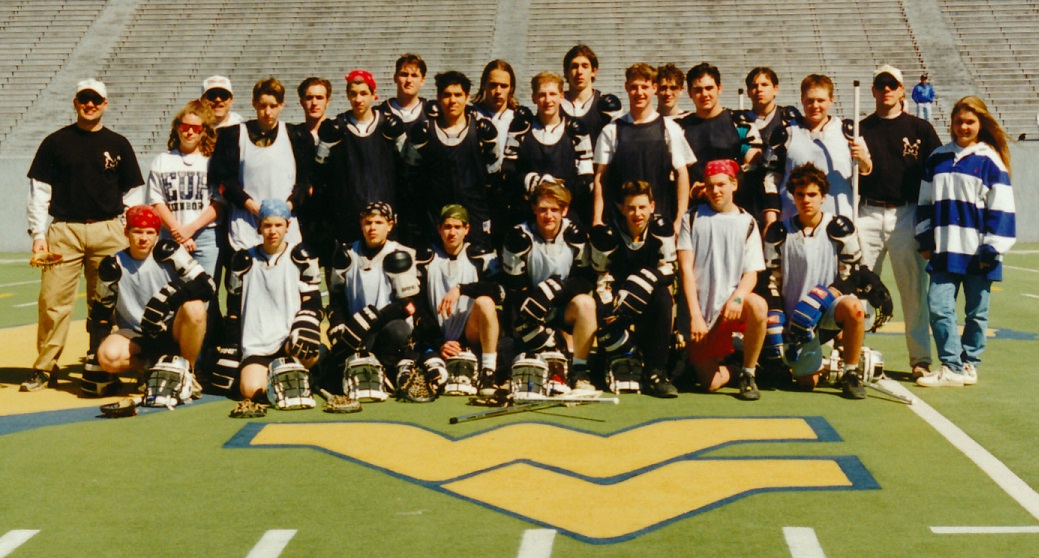 MORGANTOWN COUGARS - 1995
---
BOYS SCHEDULES & RESULTS

BOYS AWARDS & HONORS

1997 - WPSLA
David Myerberg (Head Coach)

1996 - WPSLA
David Myerberg (Head Coach)

1995 - WPSLA
David Myerberg (Head Coach)
---
University High and Morgantown High competed in the Western Pennsylvania Scholastic Lacrosse Association (WPSLA) as a combined team called the Morgantown Cougars from 1995 to 1997. They became "pure" teams and unfunded school varsities approved by the Monongalia County School Board in time for the 1998 season. Funding and support by the board and their respective booster clubs have steadily increased through the years.

The first coach of the Cougars was David Myerberg, a graduate of Princeton University. Other coaches included former WVU players Rich Rairigh, Rob Janonne, Steve DeLorenzo and WVU's Coach, Jeff Dreisbach. Myerberg and Jake Mullett, Assistant Superintendent of Monongalia County Schools, put together and presented the proposals for boys and girls lacrosse to the Monongalia County School Board.

Notable Cougar players were Morgantown High's Zach Myerberg who led the attack as one of the WPSLA's leading scorers during his years with the team and Robbie Miranov and Nathan Price, both from University High. UHS also contributed two excellent goalies in Chris Harper and Billy Batten. MHS's Bahair Ghazi was one of the Cougars' leading middies, while Wes Tuel, also from MHS, lead a stubborn defense.
---
To WVSLA Index Page - To LaxInWV Front Page
---