LACROSSE in WEST VIRGINIA
2017 NEWS - SUMMER
---
CHARLESTON AREA REFEREE TRAINING!!
Former players, current players, former coaches, current coaches, parents of players. All of these types of people are potential candidates.

Without officials, games cannot be played!!!

Friday, June 16, 2017 - 6 pm - 9:30 pm - Classroom Session
Saturday, June 17, 2017 - 9 am - 4 pm - Classroom Session
Sunday, June 18, 2017 - 11 am - 2 pm - On Field Session
Classroom sessions at the Kanawha Valley YMCA
100 YMCA Drive, Charleston, WV 25301

To become an official, those interested should contact Andre Sanders at wpaassigner@gmail.com

NOTE: You will be provided with the links to join US Lacrosse and take the brief online new officials course. Once they you completed the online portion of the training, you will need to attend the in person training listed above. You will need to complete the online course prior to attending the in person sessions.
---
SYRACUSE BOYS and GIRLS CAMPS
June 21-23 at Schoenbaum Field




CLICK ON THUMBNAILS FOR OLD INFO ON CAMPS

| | | | | |
| --- | --- | --- | --- | --- |
| | BOYS | | GIRLS | |
| --- | | --- | | --- |
---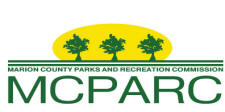 Mountain State Lacrosse Clinics




Skills clinics for 5th to rising 9th graders


Sponsored by the
Marion County Parks & Recreation Commission
East-West Stadium, Fairmont
* * * * * * *
BOYS - Saturday, July 22 - 9:00 - 1:00 (Check in begins at 8 AM)
GIRLS - Saturday, July 29 - 5 PM to 9 PM (Check in begins at 4 PM)

INFO FLYER REGISTRATION WAIVER

Fee is $25 due day of clinic - Goalies are free!


2017 SUMMER LACROSSE
BRIDGEPORT - Pick up lax Sundays starting at 6 PM - FREE!
Bridgeport City Park, 525 Johnson Ave., Bridgeport
Ages 13 and up. Players from anywhere welcome! No checking.
Required equipment - Helmet & Gloves. Full equipment suggested.
Bring a friend to try it out!
---
CHARLESTON AREA - Tri-County Titans Boys Lacrosse - Travel Team
Open to all students grades 9-12 and are focused on player development.
Practice is in the Scott Depot area on
Monday & Wednesday 6:30-8:30 and Saturday 11:00-1:00.
While practice is not mandatory, all players are encouraged to attend as often as they can.
Upcoming events:
July 15-16 - Lax By The Bay - Sandusky, Ohio
https://sportsforceparkssandusky.com/tournaments/lacrosse-by-the-bay-lacrosse-tournament

October 21-22 - 4th Annual Indy Laxtoberfest
http://www.laxusa.com/indy-laxtoberfest/

TBA Fall - Big Shot 7v7 Classic at Wheeling Jesuit University
Contact Coach Newman at 703-203-2909 or garyn2004.gn@gmail.com

---

FAIRMONT - Pick up lax Tuesdays 5 pm to 8 pm - FREE
DISCONTINUED DUE TO LACK OF PARTICIPATION!
Mary Lou Retton Park, Fairmont.
Players from anywhere welcome. Bring your own water!

---
MARTINSBURG - Summer League at Spring mills High School
This is a non-body-checking league allowing only stick checks. Athletes must supply their own equipment and pay the registration fee. Goalies are free to play. Games are 6 pm to 8 pm at the stadium every Monday and Wednesday starting June 26th.
Location: Spring Mills High Stadium School:
499 Campus Drive Martinsburg, WV 25404
AGES: Boys ages 13 and up are allowed to participate.
Cost: $40 per participant (Goalies are Free)
Minors under the age of 18 must have a parent/guardian waiver completed prior to playing.
Schedule: June 26th, June 28th, July 3, July 5, July 10, July 12, July 17, July 19, July 24, July 26. (Time: 6 pm-8 pm)
Questions: JkortrightSMHSLax@gmail.com
---
MORGANTOWN - Indoor Summer Lacrosse at Pro Performance at Mylan Park.
Ages 16 and up.
Games are on Tuesdays and Thursdays from 7-9 PM. The season will run from June 20th to August 10th. The cost will be $100 for the whole season or $12 per walk in. League play allows creating teams or joining individually.
Questions? Contact Coach Alex Battin at abattin4@aol.com.
- - - - - - - - - - -
Ages 15 and under.
Coaching players on Tuesdays and Thursdays from 5-6 PM. The session will include both athletic training and lacrosse specific drills. Players will then participate in games from 6-7 PM. The season will run from June 20th to August 10th. The cost will be $100 for the whole season without group coaching or $150 with an hour of group coaching twice a week. Walk in cost is 15$ a session. Week Long Clinics and Private coaching are also available upon request.
Questions? Contact Coach Alex Battin at abattin4@aol.com.
---
MORGANTOWN - 304 Elite Boys Lacrosse

Wednesday Youth Clinic - Grades 5th - incoming 9th Grade
Instructed by Potomac State College Coach Josh Seese
June 28 to July 19 - 6:00 PM - 7:30 PM
$25.00 per session (No clinic July 5)
Mountaineer Middle, Tank Field, 991 Price St. Morgantown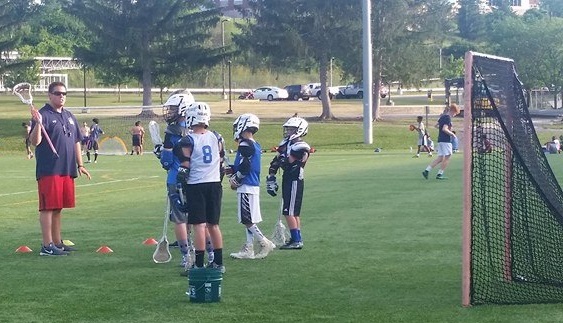 Coach Seese instructing at 304 Elite Youth Clinic
--------------------
304 ELITE - Travel Lacrosse Practice Offer
Incoming 9th - 12th graders - Practice with the travel team
Tues/Thurs 6:00-7:45pm (no practice 7/4)
$20.00 per session
---------------------
Want to compete? Tournament options:
July 8/9th - East Coast Classic - Bear, Delaware
http://laxfederation.com/tournaments/east-coast-lacrosse-classic/

July 15/16 - Lax By The Bay - Sandusky, Ohio
https://sportsforceparkssandusky.com/tournaments/lacrosse-by-the-bay-lacrosse-tournament

$300.00 per tournament - Sign up at www.304elitelax.com
Call or email for more information about Clinics/Practice or Tournaments
304-376-0424 / 304lax@gmail.com
---
---
To Top of page - Back to LaxInWV Front Page - OLD NEWS ARCHIVES
---